Ariauna and Kyanna accept new roles as President and Vice President of UWF student government
An announcement ceremony took place on March 10, 2023, to celebrate the election of Ariauna Range and Kyanna Mai to the positions of president and vice president of the University of West Florida's student body. The duo ran on a HOPE platform, which stands for health, opportunity, pride and experience. 
The two want to implement new activities and programs that would celebrate the university's diversity, increase student engagement and inform students about pre-existing health and opportunity programs that are available to them.
Ariauna and Kyanna emphasized that with many current trends, events and sentiments, it's important to take pride in our differences and embrace one another. They previously took aim at Florida's H.B. 999, which would eliminate diversity, equity and inclusion programs, as well as remove several majors, courses and student identity groups based around race or the LGBTQ+ community.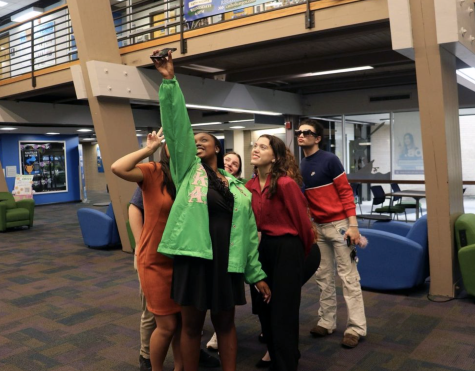 The team noted that funding for student identity groups such as SAGE, a group centered on queer identity, comes from a different budget and isn't provided by the state. This puts them in an exception where they will be funded as long as the student government continues to direct money towards these activities.
They will continue to fight the mandate in meetings with trustees and protect these student groups as long as they can, said Mai. With pride as one of the foundations of their platform, they don't plan on letting students from marginalized groups feel uncomfortable on campus.