The Navarre Beach Sea Turtle Conservation Center: Local conservation center making a global impact
Conservation is an issue affecting the world, and locally, the Navarre Beach Sea Turtle Conservation Center is making a difference by educating the public about the importance of sea turtle conservation.
"Our mission is giving sea turtles more tomorrows through conservation, education, and research," Navarre Beach Sea Turtle Conservation Center founder, Cathy Holmes, said. "So basically, what that means is we are involved in conservation efforts that have tangible outcomes."
The organization has several initiatives that aim at better educating the public, including visits to their center to learn more about their mission. They also conduct hands-on events, such as their beach cleanup event, "Trash Bash," which is done locally but has a global impact, Holmes said.
Concerns about marine life have grown in recent years, and organizations like the Navarre Beach Sea Turtle Conservation have become increasingly important in protecting marine life from human activity.
"We [humans] really are the biggest threat to their survival, and not just to the sea turtles, but to the oceans and to the coastal ecosystems, to everything that connects the world," Holmes said. "But we're also their single greatest hope. That's how I look at it. Humans can change; they can make choices." 
Small changes such as cutting out single-use plastics like cups, straws, and plastic bags and helping clean up trash on the beach, these changes may seem insignificant, but they make an impact when done consistently.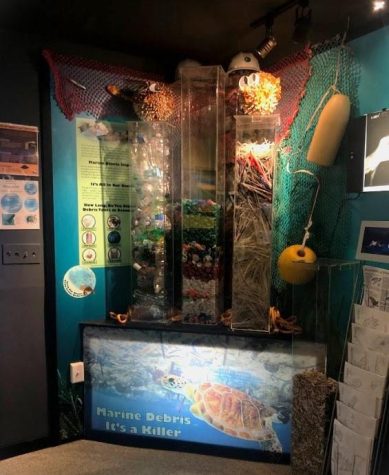 The Navarre Beach Sea Turtle Conservation Center is an example of the impact that local organizations are making, and the county is recognizing the work that they are doing.
The organization has received support from the county, including former county commissioner David Peach and current county commissioner Ray Eddington, Holmes said.
Outside of county support, they also receive support from larger organizations, most notably the Clearwater Marine Aquarium, which was home to the famous dolphin Winter. 
"My belief is everyone who's working toward a common goal, no matter what it is, and in our case, of course, it's sea turtle conservation, ocean and coastal system conservation, and taking care of the planet as a whole, but you can't do that by yourself," Holmes said. "So, anybody who's working toward any kind of goal, whatever that is, other organizations, other individuals, should always work cooperatively and joyfully toward that."
Working together is an important part of getting their mission accomplished, and not just working with other organizations, but also community involvement is a big part of it. Recently, with donations, the center was able to purchase a sea turtle rescue van, which assists them in transporting stranded sea turtles to rehabilitation centers.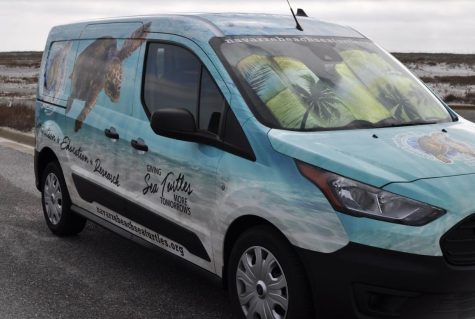 "The whole conservation, it's really conservation of the planet when you think about it in terms like that, you can't take away one component and still have success in species," Holmes said.
Navarre Beach Sea Turtle Conservation Center is an example of a small local organization making a difference on a global scale. Visit the Navarre Beach Sea Turtle Conservation Center website to learn more.