Gators: Florida's 'Not-So-Friendly' Next Door Neighbor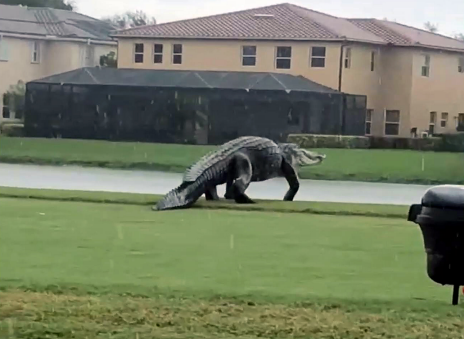 This past Monday, an 85-year old woman was killed by an alligator while walking her small dog beside a pond in St. Lucie County, Florida. Her frantic neighbor, Carol Thomas, watched the unfortunate scene happen outside her bedroom window.
Gloria Serge resided in a retirement community home in Spanish Lakes Fairway, Fort Pierce. She was walking her small dog, Trooper, when the 10-foot gator lunged at them from the water. Serge tried to get between the dog and the gator, but it grabbed her and took her under with him. The dog survived. 
Thomas called 911 as she frantically watched the scene unfold.
"I heard something, and I looked and Gloria was down. The dog was running up the hill, and I saw the alligator come out and grab her leg," Thomas recalls.
Thomas said she tried to extend a nearby pole for Gloria to reach or distract the gator, neither of which worked.
"There's nothing you can do. Just kind of haunted by that, you know. I don't know what else I could've done."
Wildlife trappers dove into the lake and captured  the 10-foot beast, which was estimated to weigh around 600-700 pounds. Upon entrapment, the animal was promptly moved out of the area and euthanized.
Trooper remains in the care of neighbors. 
This isn't the first tragic alligator incident to have taken place in Florida. One of the most infamous happened in 2016 in Lake Buena Vista, Walt Disney World Orlando Resort. After much warning to residents staying at the resorts, a 2-year old Nebraska boy was found dead in a lagoon after a gator attacked and pulled him under.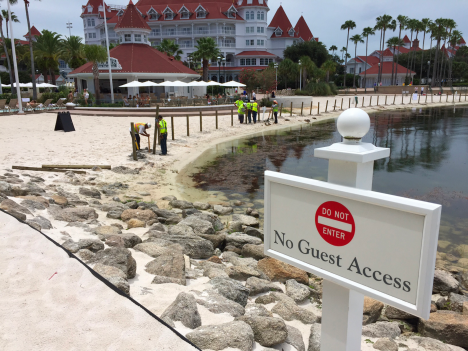 Lane Graves was building sandcastles near the lagoon at the Grand Floridian Resort & Spa when the incident happened. His body was found 16 hours later. 
While Florida is notorious for its fear of the large reptiles, the good news is that alligator attacks against humans are extremely rare. A report shows that from 1948 to 2021, only 442 gator attacks were reported, with only 14 of those being fatal.