UWF shines light on mental health during suicide prevention workshop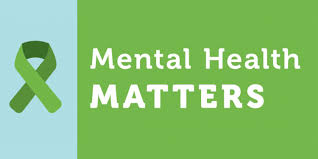 On Tuesday, February 9th, the University of West Florida held a suicide prevention workshop open to anyone interested in attending. Organized by CAPS (Counseling and Psychological Services), the event provided information on the correct ways to approach the topic of suicide and ways to potentially save someone's life from it. 
April Glenn led the event and provided an engaging, insightful, and educating experience for all attendees. Glenn is a licensed mental health counselor and outreach services coordinator at UWF. 
According to the ACHA (American College Health Association), suicide is the 2nd leading cause of death amongst college students. At the University of West Florida, 27 percent of students reported being diagnosed with some form of depression and 42 percent of students reported experiencing bouts of moderate to severe psychological distress. 
It is obvious that suicide and depression are major presences amongst college students, which is why education on the matter is a necessity. The QPR suicide prevention workshop is offered once a semester at UWF, though Glenn said if people were interested in attending who missed out, another one could be arranged for this Spring. If you did miss out on the workshop, it by no means restricts you from learning how to effectively respond to the reality of suicide.
The workshop began with a plethora of facts and common misconceptions about the topic of suicide. For instance, a major myth surrounding suicide is that simply discussing it can potentially upset or even trigger someone to act on it. This is untrue, and actually just speaking on the matter can decrease the risk of someone committing suicide. Facilitation of discussion and understanding on the topic is beneficial for all and can be a great source of relief for those struggling. 
The teachings from the workshop revolved around the QPR (Question, Persuade, Refer) method. These three bullet points encompass the tools that can be administered upon someone you believe to be at risk of suicide. Questioning and gaining an understanding of the position of that person is crucial. It is acceptable to conduct questioning in a direct or indirect manner, whichever one the user deems to be more acceptable within the given context. A simple "Have you been feeling okay?" for the former and along the lines of "Have you been having thoughts of suicide?" for the more direct approach. It is important to reiterate that suicide cannot be placed into someone's head by another party, which is why questioning someone who you are concerned about is so important. 
The persuasion portion of the method is where you dedicate time and effort to the person in question. Listen to why they may be considering suicide and be sure to make known that you are there for them. Cite other people who can act as a support base and ask if the person will let you help them seek treatment. 
Referring to the person is not a one-and-done step. It is important to consistently follow up with and keep in touch with the person you are helping. There are several local and national hotlines, treatment centers, and overall hubs of support that anyone is welcome to utilize, many of which are listed below. 
It can be tough to know when to open a discussion about suicide with someone as often those considering it speaks in vague language about the topic. This indirect way of speaking often leads those around them to not pay any mind. Therefore, destigmatizing and opening up the conversation about suicide is so important. It is not a taboo, but a reality that plagues many. 
Identifying the warning sides of suicide was a major talking point during the event. Direct verbal cues about suicide are an obvious one, but some can be more cryptic. Behavioral cues are important to keep an eye out for. If someone seems more irritable, depressed, shows signs of drug usage, or is isolating themselves more than usual, it is important to reach out to them. Situational cues can also be telling signs that something is wrong. Major losses such as a death of someone dear, job loss, or a break-up can be motivators for someone considering suicide. 
The presence of COVID-19 has forced some people to spend the better part of a year in isolation, which has the potential to be a source of cultivation for suicidal thoughts. Now more than ever it is important to be aware of those around us, and to not be afraid to reach out to people who we think are in need of help. Public discourse on the topic of suicide is a necessity. Speaking out and normalizing the conversation will save lives, both by educating people on how to help as well as reassuring those afflicted that they are not alone. 
The next CAPS hosted event will be on Wednesday, February 24th, from 4 to 7 pm. The "Let's Talk" event will be a drop-in consultation service offered to all UWF students. Consider going or referring the event to someone to speak with licensed professionals about any concerns or hardships you may be facing. 
Anyone interested in learning more about the QPR suicide prevention training course at UWF should reach out to April Glenn at [email protected]. 
Local Resources
UWF Counseling and Psychological Services – (850)-474-2420
UWF Campus Care Team – uwf.edu/casemanagement or [email protected] – (850)-474-2384
Military and Veterans Resource Center – (850)-474-2550
Rape Crisis Hotline – (850)-433-7273 (RAPE)
2-1-1 Information and Referal Services – 211
Aetna (24/7) – 1-800-272-7252
National Resources
National Suicide Prevention Lifeline – 1-800-273-TALK (8255)
Trevor Lifeline for LGBTQ+ Youth – 1-800-4-U-TREVOR(488-7386)
Veteran's Crisis Line – 1-800-273-8255, Press 1
Trans Lifeline – 1-877-565-8860
Crisis Textline – Text GULF to 741741