Panhandle Equine Rescue breathes new life into neglected horses 
Little Richard was born to do one job: run. 
With bloodlines tracing back to some of the greatest racehorses in American history including Man O' War, War Admiral and Seabiscuit, the bay Thoroughbred gelding was predestined to become a great American racehorse.
Before Little Richard was ever able to break from the gates in his premiere race, he suffered a coffin bone injury, causing an early ending to his racing career. 
What was seen as a horse with the potential for greatness quickly turned into a feed bill that gained no return. 
Thousands of horses across the world find themselves in neglectful situations. Some fall subject to abuse and end up in auction houses where they are often sold to the slaughter pipeline. Others are left to survive on their own, discarded by their owners. 
Panhandle Equine Rescue (PER) has been a voice for the horses who may find themselves slipping through the cracks in the panhandle of Florida. 
Little Richard, 13, and his best friend Scam came to PER in 2009 in emaciated condition after not being able to live up to his racing expectations.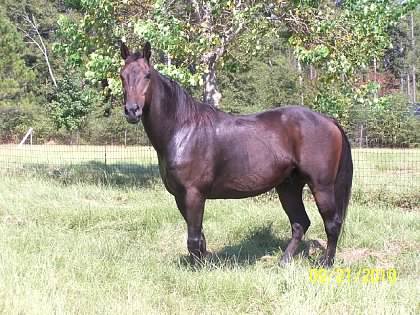 "Little Richard had a lot of heart and carried himself proudly, much like his descendants," Diane Lowery, PER president said. "He was a beautiful majestic dark bay and every time I looked at him, he took my breath away." 
PER was established in 2005 to ensure that horses in northwest Florida who end up in situations such as Little Richard did have a sanctuary when they are no longer being cared for. The rescue has taken in 103 horses over the past 16 years and has impacted the lives of hundreds more through equine placement assistants and owner education. 
"Every PER horse is special to us, they are family," Lowery said.
PER, like many others, has been heavily impacted by the rippling effects of COVID-19. The rescue's annual benefit ride at Coldwater State Park has been canceled for the second time in a row due to the pandemic. 
The event brought in approximately $10,000 a year. The lack of funding from the event has left PER in need of donations.  
Despite the challenges, the rescue and their volunteers are still working hard to provide the horses with the best of care. 
"Our volunteers are the backbone of the rescue," Lowery said. 
She has seen the kindness of volunteers breathe life back into abused and neglected horses. The volunteer work isn't only therapeutic for the horses, but for the people as well. 
Not every horse rescued by PER is ready to retire. In fact, many rehabilitated rescue horses go on to find successful careers in the competitive world. Two Stripes, a small Arabian that was said to have a big heart was rescued by PER. After being rehabilitated and rehomed by PER, he later went on to become a top competitor in the southeast as an endurance horse.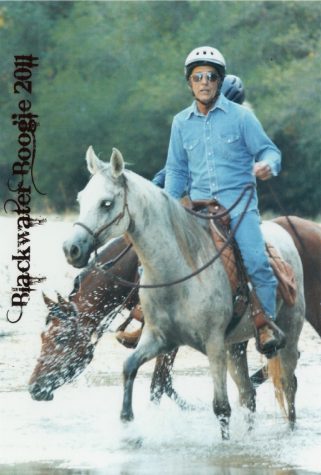 The rescue currently has nine horses in their care, with six of them, including PER mascot Lightning Bug, enjoying the rest of their lives as sanctuary horses. Two others known as Grace and Glitter are at Rainbows Edge Equine Transition Center in Greenville, Florida. There they will be used in a 4-H program. 
Every horse taken in by PER will always have a safe place to call home. Even those who have been adopted out will always be welcomed back with open arms and filled hay bags.
"We have been careful to know our limits, so we can keep our promise to each horse in our program that they will never know neglect or abuse again," Lowery said. 
Little Richard lived the rest of his life with Scam under the care of PER, where they never went hungry or neglected. Many other horses will follow in their footsteps thanks to the actions and dedication of PER and their volunteers. 
If you are interested in learning more about Panhandle Equine Rescue and how you can get involved visit, https://panhandleequinerescue.org/. 
View Comments (1)
About the Contributor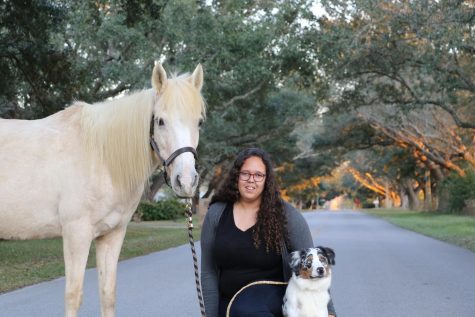 Lexi Miller, Multimedia Editor
Lexi Miller is a senior UWF transfer student from Molino, Florida serving as the multimedia editor of The Voyager for the 2021-22 academic year. She is...