UWF Emerald Coast: April Events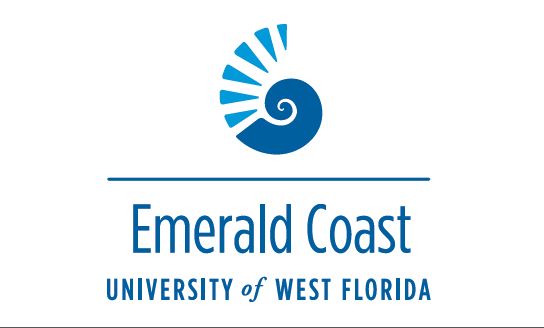 There are many exciting events coming in April to the UWF Emerald Coast campus and around the Fort Walton Beach area. With finals approaching, it is important for students to be able to also enjoy the events and happenings coming to campus and the city. Below are the list and dates of different events coming up. 
April 5, 11 a.m. – 1 p.m., Lunch & Learn: Buying, Selling, or Franchising a Business —
UWF students are encouraged to join the Fort Walton Chambers of Commerce to learn more about entrepreneurship. Guest speaker Gerard Perillo will be attending, and lunch will be provided, thanks to Live Oak Bank. Other guests include III BCA, CBI, MBA/JD, Team Managing Broker, EXP Commercial Brokerage Division, Business Certified Appraiser and owns BizBuySell Consulting, LLC; and co-founder of Today's Val, LLC. See you there! 
April 11, 11:30 a.m. – 1 p.m., ECPRO Networking Lunch & Learn with Guest Speaker Austin Herman —
Join the Fort Walton Chambers of Commerce for guest speaker Christie Solomon to learn the in's and out's of public relations. Attendees are encouraged to be registered by April 10 at 1 pm. Admission is $20 for members, $25 for non-members and $10 for students. We hope to see you there!
April 12, Paint the Emerald Coast Blue and Green —
UWF Emerald Coast's Facebook: 
"campus Blue and Green! Wear Blue and Green and use the hashtag 
#UWFFoundersWeek to show your #ArgoPride."
Join the Paint Pensacola Blue and Green Contest by uploading a photo of yourself to social media, showcasing #ArgoSpirit and using the #UWFFoundersWeek hashtag! Random winners will be selected each hour, starting at 10 a.m. and ending at 2 p.m. The winner will receive an #Argo goodie bag. 
UWF departments are encouraged to share department photos showing their Argo spirit and using the #UWFFoundersWeek hashtag. The most spirited department will win receive Krispy Kreme donuts and Argo swag! 
Good Things Donuts, located at 625 Eglin Pkwy in Fort Walton, is accepting preorders for blue and green donuts! Preorder by Wednesday, April 7! 
This event is part of UWF Founders Week, a week-long celebration of the university's founding. Learn more at uwf.edu/foundersweek. Join the conversation by using the hashtag #UWFFoundersWeek.
April 13, 10:30 – 11:30 a.m., Mini Makers and Experimenters Lab —
Join the Emerald Coast Science Center with your preschooler(s) for fun activities! Ages encouraged are 3-5, but the whole family is welcomed. Watch your little scientist in the making or come out and support the Emerald Coast Science Center altogether! Toddlers are free with admission.
April 14-15, 9 a.m. – 2 p.m., Hurlburt Field Open House
Hurlburt Field is opening its gates for Fort Walton Beach residents for free. Those in attendance will have an opportunity to meet with Air Commanders, see different aircraft demonstrations, tour various types of aircrafts and much more.

April 26, 4-6 p.m., SBDC at UWF.
Join the city of Fort Walton at the UWF Emerald Coast campus for the grand opening of the SBDC's UWF office. The purpose of the SBDC is to help new and small businesses grow and succeed. Attendees will be able to tour the new office and make connections and ask questions. Food, wine, beer and other amenities will be available in celebration. To RVSP, please email [email protected] by April 21.