NFL Report Cards: Some Franchises Need Tutoring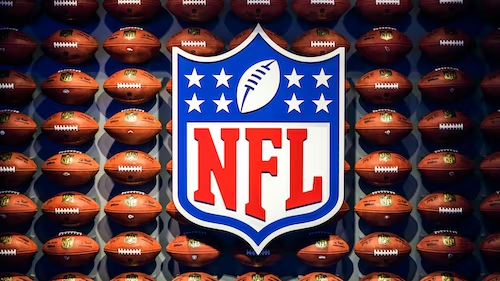 The National Football League Player Association (NFLPA) has begun the new practice of anonymously completed franchise report cards; 1,300 players submitted these surveys showing troubling issues with many well-respected franchises.
The NFLPA is the labor union that represents athletes in the NFL on matters regarding hours, wages and working conditions against the billionaire owners and executives heading teams. The association also handles matters regarding insurance, retirement and the League's Collective Bargaining Agreement.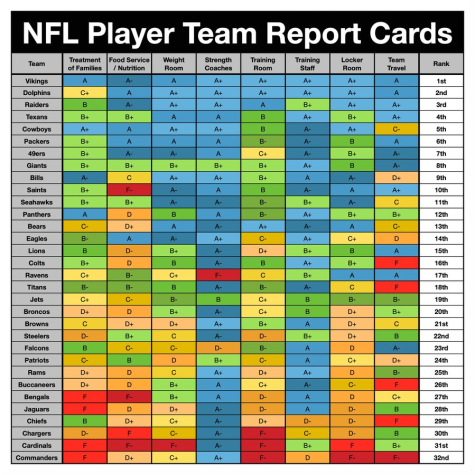 Three days ago, as of Saturday, March 4, report cards for all 32 teams were made public. These questionnaires covered treatment of families, travel, strength programs, training staff, facilities, weight rooms, nutrition and locker rooms. 
The Minnesota Vikings, Miami Dolphins and Oakland Raiders were the leaders averaging all categories in a composite ranking. Miami received an A in every category except treatment of families, and Minnesota received A's in every area, while the Raiders got two B's in treatment of families and training staff, with the rest A's.
Sadly, not all teams in the league are as proficient as the leading franchises at meeting the needs of their players, subjecting their athletes to conditions that are inhumane by the working standards of any profession. 
For example, the Jacksonville Jaguars were dealing with a rat infestation in their laundry room and locker room for nearly four weeks this last season. The Cardinals are the only team that is still charging their players for meals.
Six teams, including Kansas City, make younger players share hotel rooms. The Chiefs also sport the lowest ranked training staff. Players draw attention to the head trainer, Rick Burkholder, saying that he creates an unwelcoming environment.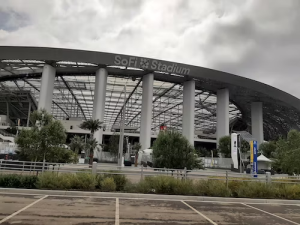 The Los Angeles Chargers also raised some eyebrows with their scoring. The Chargers play in one of the newest stadiums. SoFi Stadium cost the franchise $5.5 billion to construct, yet 0% of their players believe they have enough room in their cafeteria; they are also one of only two teams not to have a sauna or steam room.     
Out of the 32 teams, there are 14 that do not offer a family room. There are multiple issues that arise from this, but many players report their spouses having to breastfeed on the floor in bathrooms or other areas. 
Furthermore, 11 teams do not offer daycare at the stadiums, leaving families scrambling to find care in some instances. 
One of the most interesting aspects of the surveys is the correlation between what would be considered more player-centric coaches and team success across the most recent season.
Brian Daboll and the Giants experienced a complete 180 this season, going from a laughing stock to a playoff team. The Vikings and Kevin O'Connell's approach saw them with a great record, and Nick Sirriani's freshman campaign with the Eagles resulted in a Super Bowl appearance. 
All three of these franchises saw high marks in the training staff or locker room categories. We can see the evidence throughout the season, specifically with Vikings quarterback Kirk Cousins donning the entire team's jewelry following wins.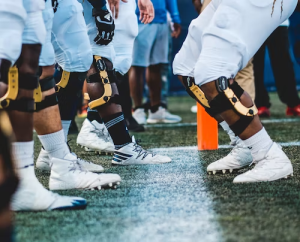 Along with tracking trends as they relate to a teams performance on field, we also can see how responsive that the franchises are to their employees' opinions as a whole.
The Ravens received abysmal marks in their strength training program; only 36% of their players surveyed believe they receive a personalized strength and conditioning plan. Management has already parted ways with their past strength coach, and 100% of their players surveyed believed that owner Steve Biscotti would be on board with investing more to fix their facility's woes. 
As more time passes post release of the report cards, it will be interesting to observe which franchises and in what manner they try to fix the issues that have been exposed.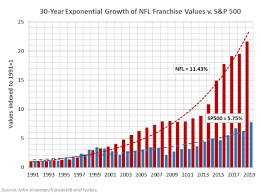 Of course, professional athletes these individuals receive more money and benefits than the majority of Americans, but it's laughable when you consider how much revenue players generate for their owners.
NFL teams cost billions to purchase, are run by multi-billionaires, and generate vast amounts of money. From 2020-2021, the NFL's revenue increased 41% to $17.19 billion. 
It is not out of the question for these players to want to have even floors, up-to-date equipment, enough space in the cafeteria, child care or rooms for their families, even working bathrooms can be scarce in some facilities.
It would cost only a fraction of each franchise's capital to intervene on the player's behalf. It's just calling a plumber, a contractor or private chefs. The Bengals are the least-valued franchise and are still worth $3 billion dollars. The Cowboys are the highest valued at $8 billion. 
While their earnings are more than that of the average person, being an NFL player is still a job at the end of the day. We all deserve to feel welcomed, appreciated and respected by our employer. Going to work should not be a negative experience.