Start Your Recovery supports young adults in Pensacola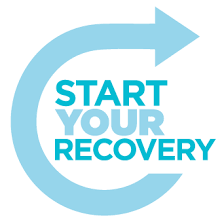 People from all backgrounds and age groups can become addicted to harmful substances. StartYourRecovery.org can aid all, including UWF students, in finding help. 
Start Your Recovery is a resource for individuals who are struggling or know someone who is struggling with substance use disorder. 
This inspirational organization brings together leading clinicians and experts in substance use prevention treatment and recovery. 
Visiting StartYourRecovery.org provides resources including recovery stories, information about substance abuse and contacts for support. 
The home page includes stories from those who sought help from professionals and overcame the struggle of addiction.
Addiction survivor Dawn Macomber fought her addiction to meth with the help of her family. Macomber was driven to reclaim custody of her children.
"I missed the kids," Macomber said. "And when I was coming down, I always just wanted to hug the kids. When they weren't there it really sucked."
After three years of clean living, Macomber was reunited with her children and continues this successful path. 
Information about drug and alcohol misuse and steps to recovery are also listed. Start Your Recovery acknowledges that all processes of recovery are different. There are various plans and experts to design each recovery process. 
The recovery plan consists of determining needs, finding a support team, managing triggers, setting goals and celebrating progress. 
Someone interested in learning about the recovery process for themselves or someone they know can further customize content to their needs. 
The type of substance, age range and gender can be adjusted to hear stories from others who healed from similar experiences. 
Start Your Recovery began with Reingold communications firm, which has experience in running high-profile national public health campaigns. 
Experts in substance abuse prevention from nonprofit, academic, and government institutions came together to form Start Your Recovery.  These organizations include the Jed Foundation, Education Development Center, Faces and Voices of Recovery and the American Association of Suicidology. 
Founder Brooks Lape was in recovery and pitched the idea to the partners at Reingold. 
Start Your Recovery Outreach Specialist Emma Brown expressed the influence this program has on society and substance abuse prevention online.
"Through our work, we noticed the substance use disorder treatment market was full of both ineffective and irresponsible players, particularly online," Brown said. "Today we help connect nearly 20 percent of people in the U.S. seeking care for substance use disorder to trusted local support and treatment options."
To start your journey with substance abuse prevention counseling and find professional help, go to StartYourRecovery.org. You can find support in the Pensacola area or call the helpline at 1-800-662-4357.