The November Know What's Up
As the temperature begins to drop and the weeks of school left until winter break dwindle down, you may be searching for something to do around Pensacola!
On campus there are several events happening, including basketball tournaments and even therapy dogs in the library to bring some fluffy joy into students' lives.
University of West Florida fraternity Sigma Alpha Epsilon will be hosting a Movember 3v3 basketball tournament on Nov. 18, from 12 to 3 p.m. on the HLS courts. Come out and support the cause, as all Movember proceeds will go towards men's mental health and suicide prevention, prostate cancer and testicular cancer awareness and prevention. Questions and concerns about this event can be directed to Dylan Ervin by phone at (850) 516-8814.
John C. Pace library will host service dogs from Caring Canines on Nov. 15 from 11 a.m. to 1 p.m. Canines won't be the only animals on hand at the library; there will be sea animals on display as well. To top it all off, massages from Fortis Institute will also be available to help alleviate some of the stress that comes along with finals week approaching.
Your UWF football team has secured their spot in the 2022 D2 Playoffs. Game one for the Argos will take place Nov. 19 at home on Pen Air Field, with kickoff at 1 P.M. Tickets start at $10. This will be the first playoff football game played on the West Florida campus.
Tickets and more details can be found at https://goargos.com/sports/football/schedule/2022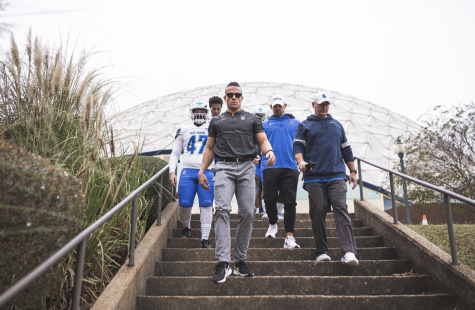 Although it is a beach town, Pensacola is always stays thriving during the winter with a hustle and bustle of a never-ending schedule of events.
On Friday, Nov. 18, Chick-Fil-A on Nine Mile Rd will have a festival to light up their Christmas lights for the first time this season! There will be an appearance from Santa cow along with door prizes and the collecting of toys for children who may be less fortunate this Christmas season.
Downtown is sure to be full of life, as Nov. 18 will be the date of the monthly Gallery Night on Palafox. The party kicks off at 8 p.m. as the streets fill with art vendors, food trucks and several stages for live music to be performed throughout the night! Grab a bite to eat and check out some local treasures. Visit gallerynightpensacola.org for more information.
The Pensacola Ice Flyers are ringing in the first half of the season with a fan favorite theme night on Nov. 19 at 7:05 p.m. The Flyers will take to the ice in their 2022 Star Wars jerseys, which will then be auctioned via their website after the game. Attend the game, you shall!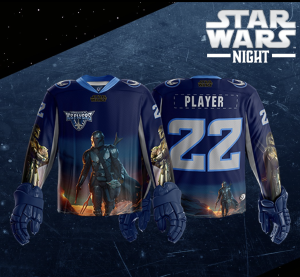 If you're 21+ and have an interest in soccer, several breweries, including Emerald Republic and Perfect Plain, will be hosting World Cup watch parties starting as early as 11 a.m. on Nov. 21.
With plenty of options, the Pensacola area is sure to have a fantastic November!