Argos in Hooseville!
Being a student at the University of West Florida is not only a privilege but also a gift to all who attend. Something that UWF prides itself on is the ability to build connections and find employment for current students and alumni after graduation.
When I started at UWF, a friend of mine had told me about many experiences he had while working for the Blue Wahoos. As I had just started my days as a communication major, my professors were urging students to find jobs in the local area to gain experience in the field. After getting recommendations from fellow UWF students and alumni, I attended a job fair during which I would end up scoring a job with the Blue Wahoos.
Upon joining this organization, I was instantly surrounded by classmates and alumni Argonauts! It was an incredible experience seeing how UWF had shaped each individual and prepared them for their internships and jobs with the Wahoos!
This season was my second with the Blue Wahoos, and once again, I was surrounded by Argos!
Jordan Morrow, a UWF baseball alumni, stated that "You won't find another organization that cares about your career development as much as this one. The lifelong memories and friendships with coworkers and fans are something that you will never forget." Morrow spent two years working in group sales with the Blue Wahoos, often accompanying visiting little league teams on the field.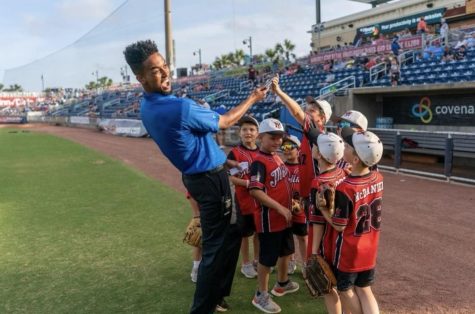 As a senior at UWF, I can attest that almost every course I have taken in the communications department has aided me in my job as a creative services trainee for the Blue Wahoos. I have learned invaluable skills such as video and audio editing with Professor Kennedy, sports story writing with Dr. Tubbs, and newspaper editing skills with Professor Efird. Along with these skills, the UWF athletics department has helped me learn many things as far as broadcasting for baseball, the behind the scenes of the UWF football broadcast and running broadcast streams for various other sports.
While talking to Loryn Ward, a sophomore at the University of West Florida, she explained that she loved working for the Blue Wahoos because it is a "fun non stressful environment where you get to be creative and learn hands-on experiences." Ward is a recent addition to the communication program at UWF, and has heavily valued being able to receive hands-on experience in the sports field early on in her college career.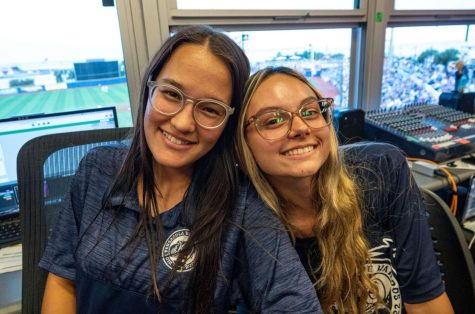 Although these are just a few examples of personal argonaut experiences with the infamous Blue Wahoos, "Hooseville," the staff for the 2022 season, was stacked full of both current UWF students and alumni:
Jordan Morrow, Group Sales
Ryan O'Callaghan, Stadium Operations
Wren Deputy, Creative Services
Shane Tucker, Creative Services
Loryn Ward, Creative Services
Tori Perkins, Executive Assistant
Owen Garcia, Camera Operation
Madison Welch, Camera Operation
Pasqual Burgess, Warehouse Manager
Charlie McKinley, Group Sales & Creative Services
Eric Kroll, GM of Food and Beverage
Annah Lewis, Food and Beverage Manager