'I did not want to eat or drink', my Ukrainian cousin talks of home
April 12, 2022
Orysia Kompanets is a 30-year-old mother of one from Rivne, Ukraine. Rivne sits about 200 miles west of the Ukrainian capital of Kyiv. Kompanets is a cousin of mine who I have been in contact with since the beginning of the war. I recently asked her a series of questions via instant message to get her perspective on what's happening in Ukraine. 
…
How is Rivne doing? 
Recently, missiles hit the Rivne TV tower, oil depot and barracks of the Rivne military range. There are dead and wounded. Every day, missiles fly over the city, which are successfully shot down by air defenses.
What was Ukraine like before you left? When did you leave and why?
I moved to Germany in January. There were happy people in my city and no one could believe that there would be a war. My family moved to Germany because I have Lyme disease and there are specialists who know how to cure this disease. Germany allowed my family to leave under the Late Immigrants program because my ancestors were Germans.
How are you feeling? Do you have any friends or family members still in Ukraine? 
We are very worried about Ukraine. My husband's parents and my grandmother stayed in Ukraine. We are very worried about them. We are also worried that a nuclear war may break out.
How old is your daughter? Does she know what is happening in Ukraine? 
My daughter is 5. Yes, she knows that Ukraine is at war. She is very worried about her grandparents, she is worried that our house will be bombed. She hates Russians and says they are our enemies!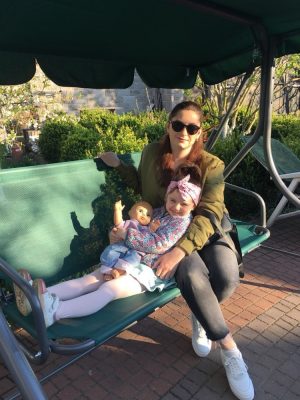 What was your reaction to hearing of the Russian invasion of Ukraine?
We were ready for this, but until the last minute we did not believe that there would be a war. In the morning I woke up from what my husband told me: "The war has begun in Ukraine!" I did not want to eat or drink, as if the world had ceased to exist. I've been crying all week and now I'm crying watching the Russians destroy my country. People living in the eastern part of Ukraine did not particularly believe that Russia was attacking Ukraine. They have many relatives in Russia. When they started calling their relatives in Russia and saying that they were being bombed, relatives from Russia said that it was not true, that they were showing on TV that the Russian army was beating only on infrastructure.
What do you think about President Zelenskyy's handling of the invasion?
I don't know how another president would behave in this situation, but my president is the best for me at the moment. He has not left his people, he is not sitting somewhere in a bunker in isolation. He is shouting at the whole world that we have a war. I respect him for not surrendering our lands and doing everything to preserve Ukraine's integrity. Zelenskyy is not afraid of Putin, as other world leaders fear him. Ukraine is now a shield for other EU countries.
What do you think of the international community's response to the invasion of Ukraine?
We are grateful for the help of the whole world community, but in our opinion the reaction should have been faster and more effective. If they closed the sky in Ukraine, there would not be so many victims.
What has been the hardest part of seeing videos and pictures of Ukraine being invaded?
The brutal murder of civilians in Ukraine. Shootings of peaceful pro-Ukrainian demonstrations in occupied cities; Kherson, Mariupol.
How can someone like me help the people of Ukraine?
Tell everyone about the atrocities of the Russian occupiers and influence their country's congressmen to react faster and make decisions that will help Ukraine win this war.
Anything else you'd like to add about what's happening in Ukraine?
Russian occupiers kill parents in front of children, rape girls. The Russian occupiers carve a fascist cross on the bodies of dead people. They say that we are fascists and Nazis, although they have a symbol of the war in Ukraine in the shape of the letter "Z". Also, people die of hunger. The Russian occupiers don't [allow cars to pass] with humanitarian aid. Russians hate Ukrainians and everything connected with them. The Russians have been destroying my country for centuries. 
…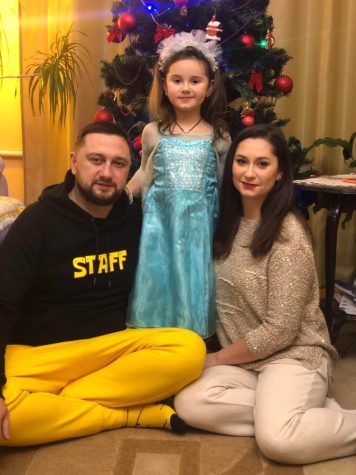 The people of Ukraine need your help. Please consider donating to the following organizations.
International Rescue Committee
International Committee of the Red Cross