What's Happening in Pensacola: Holiday Edition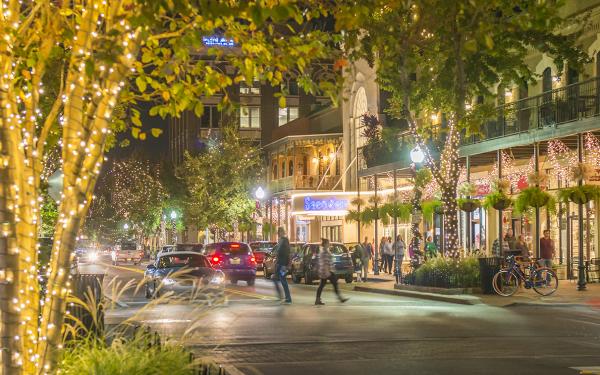 Carols on the Coast at Angelena's Ristorante Italiano – Dec. 5, 12, 19
In collaboration with the Pensacola Children's Chorus, Angelena's is bringing you three days of festive brunch events. To celebrate the holiday season, carolers decked out in full holiday attire will be going from table to table to sing to patrons as they enjoy their food. 
The event will take place each Sunday from Dec. 5 to Dec. 19, beginning at 11 a.m. and again at 1 p.m. Seating will be limited so make your reservations now by calling 850-542-8398 or visiting Angelena's website at www.angelenaspensacola.com.
Polar Express Tour – Nov. 21-Dec. 21
As part of the Pensacola Winterfest holiday festivities, the Polar Express Tour will be taking you on an enchanting 25-minute recreation of the famous train scene from beloved Christmas movie "The Polar Express." 
The tour will be running on select days between Nov. 21 and Dec. 21 at 5:15 p.m. Tickets will be $22 for adults and $16 for children. For more information, visit the Pensacola Winterfest website at www.pensacolawinterfest.com. 
2021 Cox Pensacola Christmas Parade – Dec. 11
Starring Pensacola's very own Blue Angels flight team, the 2021 Pensacola Christmas Parade is almost upon us. Kicking off on Dec. 11 from 5:15 p.m. to 8 p.m. in downtown Pensacola, the event will feature just about a hundred entries and performances from eight bands. 
The event is free admission and open to everyone. All proceeds from the parade will be donated to local high school band booster organizations. 
Ballet Pensacola presents "The Nutcracker" – Dec. 17-19
For three nights only, Ballet Pensacola will be performing a rendition of the timeless holiday classic "The Nutcracker" at the Saenger Theatre. Tickets will range from $33 for balcony seating, $43 for mid-row seating and $53 for front row seating.
Doors will open one hour before the starting time of each show. Visit www.pensacolasaenger.com to reserve your seats now.
Jackson's presents Deck the Halls: A Holiday Lunch Event – Dec. 4, 11, 18
If brunch isn't your thing, come check out the holiday lunch events presented by Jackson's Steakhouse and the Pensacola Opera. Every Saturday from Dec. 4 to Dec. 18, the costumed classical singers of the Pensacola Opera will be going around to serenade guests with holiday classics as they enjoy their meals.
Each event will have two showings, once at 10:30 a.m. and again at 1 p.m. Seating will once again be limited, so be sure to make your reservations now by calling 850-469-9898 or visiting www.jacksonsrestaurant.com.