Pensacola's Gallery Night returns in person October 15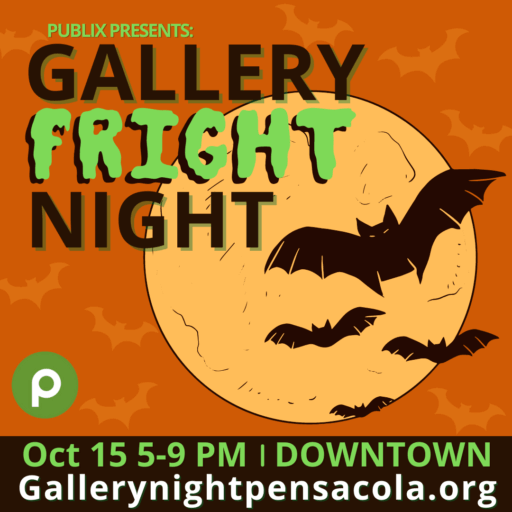 Pensacola's long-anticipated event is back after months of cancellations, rescheduling, and virtual meetings. We got a taste of what's in store back in July, but many have been anxiously waiting for this month's "Gallery Fright Night." 
The monthly event aims to take "Arts to the Streets" and highlight the culture of Pensacola for locals and visitors alike. It consistently gives artists, performers, nonprofit organizations, merchants, food vendors and more a platform to share their work with the community every month. 
The event takes over Palafox Street from 5 pm to 10 pm, closing it off to traffic between Garden and Main Streets. Attendees are able to enjoy all of the art, music, food and celebrations scattered up and down the street. 
Gallery Night has been voted Inweekly's Best Regular/Recurring event for the fifth year in a row and has been a highlight of local entertainment for years. If you haven't had the opportunity to enjoy this occasion, here is some of what you're missing.
Good Eats
Foodies of Pensacola get to enjoy dozens of delicious food trucks parked along Palafox Street, including tacos, shawarma, pizza and more streetside cuisine. 
In addition to food trucks, there are dozens of local restaurants and establishments available to pop into and enjoy. Whether you're craving some Graffiti Pizza, classic fish n' chips and shepherd's pie from O'riley's Irish Pub or have a sweet tooth for Peterbrooke chocolate, there is something for everyone.
Artists
Gallery Night always has many different types of art to enjoy, from painting to photography, woodworking to jewelry, and much more. This month, one in three artists on the street will be new to Gallery Night, so there is much in store. 
Each month highlights a Featured Artist, this month's being Chip Spirson, whose work can currently be found at Blue Morning Gallery. He works in various art mediums including painting, sculpting, and up-cycled and found objects. Spirson and his artwork can be found at the featured artist tent at the intersection of Palafox and Romana Street.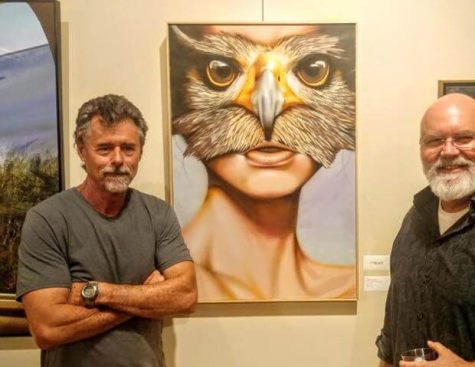 Live Performances
Many different artists, bands and performers take the stage at Gallery Night to showcase live entertainment. There are multiple stages located around the event that feature local artists such as Classic June, Ayoka African Drum and Dance, Jukebox Brass Band and many more. 
Street performers will also be scattered along the street offering unique and fun entertainment for all ages. This Halloween-themed celebration will feature aerialists, stilt walkers, jugglers and other live carnival-style performers. 
There is so much to discover and enjoy at Pensacola's Gallery Night that you just have to see. This community experience is a great opportunity to explore local businesses, vendors and artists you may have never heard of before. It also gives you the chance to connect with other locals and visitors. 
The event is free for all to attend and will last from 5 pm to 9 pm on Friday, Oct 15. Halloween costumes are encouraged. 
Be sure to check out Gallery Night's website for more information. An interactive map is also available.