"A Seat at the Table": Our Invitation to Solange's Healing Circle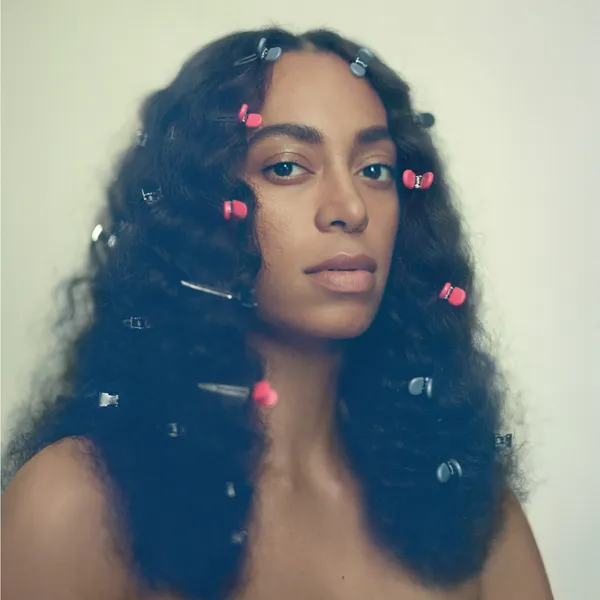 Almost five years have passed since the birth of Solange's lithium-infused third studio album, "A Seat at the Table."
Solange, known affectionately as "Solo," is a lot of things: singer, songwriter, actress, producer. She's one of those artists whom I like to call a "slow cook." Rather than place herself in the continuum of commercialism, she chooses a different route with this effort. 
Throughout its 21-track run, "A Seat at the Table" glides across the cerebrum with little to no bumps. An album rooted in various levels of black consciousness, "A Seat" reveals to the world the inner mechanisms of the singer's mind. Militant, but not outright radical, the tracks on this album are a call for an evaluation of the lives of America's melanated citizens.
At the album's core is a toolbox of soul lessons. By making herself the subject of evaluation on most of the tracks, Solange offers up a deeply personal look into what it feels like being her, being black, and being a woman. 
One thing the album lacks, however, is a sense of victimhood. While some of the tracks are sure to induce tears, the overall message of the album stands on its own two feet, much like its curator. 
In an interview with NPR, the singer reflected on the album's naming process. 
 "I'm inviting you to have a seat at my table," she said. "And it's an honor to be able to have a seat at our table and for us to open up in this way and for us to feel safe enough to have these conversations and share them with you."
In tracks like "Rise," themes of self-acceptance are bared to the fullest degree. Facing one's shadows can be a tedious, and often heartbreaking task. Being fixated on the "good" tends to render us incapable of acknowledging and healing those parts of ourselves that may be more powerful than we think. 
The dum-dum-da-dum-da-dum of track two, "Weary" provides a step-by-step analysis of the process of searching for, finding, and defining one's identity. Solange invites us to carefully study our "place" in the world. After doing so, do we go with the flow and set ourselves apart from the masses?
In a series of interludes, Master P, head of '90s hip-hop label No Limit Records, and Solange's parents Mathew Knowles and Tina Lawson reflect on their respective backgrounds, triumphs, black pride, and brushes with racism and resistance. Here, the singer gives us a glimpse into the complex history that made her who she is today.
The thumping basslines of "Cranes in the Sky" bare Solange's past with abiding clarity. To quell the pains present in her life, Solange relies on an array of anesthetics. Sadly, however, it almost always works its way back into her eyesight. We can try to "run it away," "drink it away," or even "sex it away," but, like the rain, it always comes back.
Tied in with "Cranes" are tracks like "Don't Touch My Hair," "Mad," and "F.U.B.U."
Rapper Lil Wayne accompanies Solange on "Mad," a track that edges on sentiments similar to those expressed in Erykah Badu's "Bag Lady." "Don't Touch My Hair" is an ode to African hair, which has, for many years, been subjected to ridicule by Eurocentric partisans, while "F.U.B.U." attempts to obliterate black appropriation.
On "Borderline," Solange calls for a timeout, for an intermission. Is she giving up anytime soon? No. Sometimes, we get so caught up in being "involved" that we forget the importance of a cup of tea and a good book. Am I right?
The funk-infused sound of "Junie" made me want to grab my grandfather's platforms and find the nearest disco. Named after funk legend Walter "Junie" Morrison, "Junie" took me back to the era of flared pants and afro picks. The song's upbeat tempo serves as the perfect introduction to the album's closing tracks, which are rooted in themes of growth and self-appreciation. 
"A Seat at the Table" clears the path for black self-exploration on all levels. To box it in as merely an R&B album is an understatement. What lies within this album are constant reminders of what we can be once we shed our coats of fear and doubt. 
Ultimately, we must accept the fact that the glory is indeed in us.