Hurricane Sally's impact continues to ripple across Gulf Coast communities
While the stories of the hurricanes in 2020 have become part of news archives and the cameras and newscasters have long been gone, the reality of Hurricane Sally's landfall echoes across the Gulf Coast community. 
March 16 marks six months since Hurricane Sally hammered the Gulf Coast and the community is still hard at work in attempts to recover from and repair the damages left behind.
Skanska is a construction company that was working on the multi-million dollar project of building the new Pensacola Bay bridge prior to Sally. 
During the storm, 27 of Skanska's 55 barges were displaced with 23 of them making their way onto land, some landing in homeowners properties. The remaining four barges were lodged under the Pensacola Bay bridge causing extensive damage.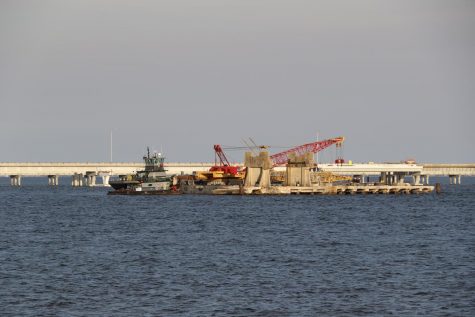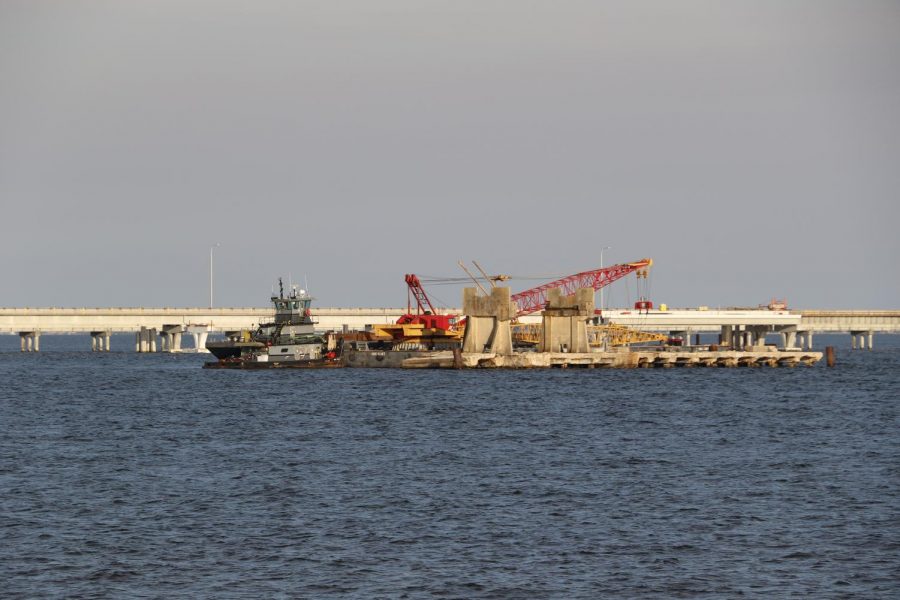 Commuters traveling between Pensacola and Gulf Breeze, which is only accessible by bridge, have had their daily lives disrupted due to the extensive damages that the Pensacola Bay bridge suffered during the storm.
Due to increased traffic delays caused by daily commuters and others avoiding the area in an effort to not get caught in the traffic, businesses in Gulf Breeze are feeling the long-term effects of Sally.
Grace Arneault serves as the CEO of the Gulf Breeze Chamber of Commerce. Arneault graduated from the University of West Florida with a master's degree in Business with a focus in hospitality and tourism in May of 2020. She is seeing first-hand how the storm is continuing to affect the business community. 
Several Gulf Breeze businesses are struggling to stay afloat and with the lack of knowledge of when the bridge will be back up and running, they could be in this boat for months to come. This makes coming up with a plan of action a difficult task.  
"
Between COVID and the bridge being out, we had these two catastrophic events that nobody could be prepared for."
— Grace Arneault
Arneault has been hearing from local businesses and community members that the bridge being out is taking more of a toll than COVID has. Much of the Gulf Breeze community is feeling a sense of isolation.
One of the positives that are being found through these challenging times is that people from Gulf Breeze are becoming more aware of the local businesses and small business owners in their area.  
During the holiday season, the city of Gulf Breeze launched a campaign called #SaveTheBreeze which was inspired by a Facebook group called Save the Breeze from the Barge Blunder. The campaign encourages people to buy digital gift cards that are valid at over 40 Gulf Breeze registered businesses. 
"We (Gulf Breeze and Pensacola communities) need to work together to support one another to bridge the divide when a physical bridge is not standing," Arneault said.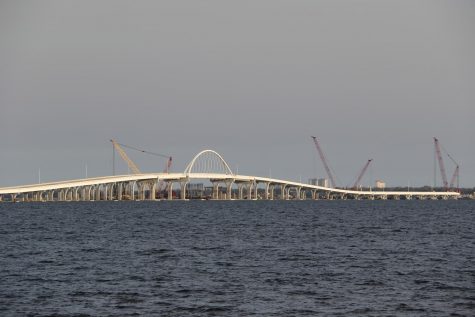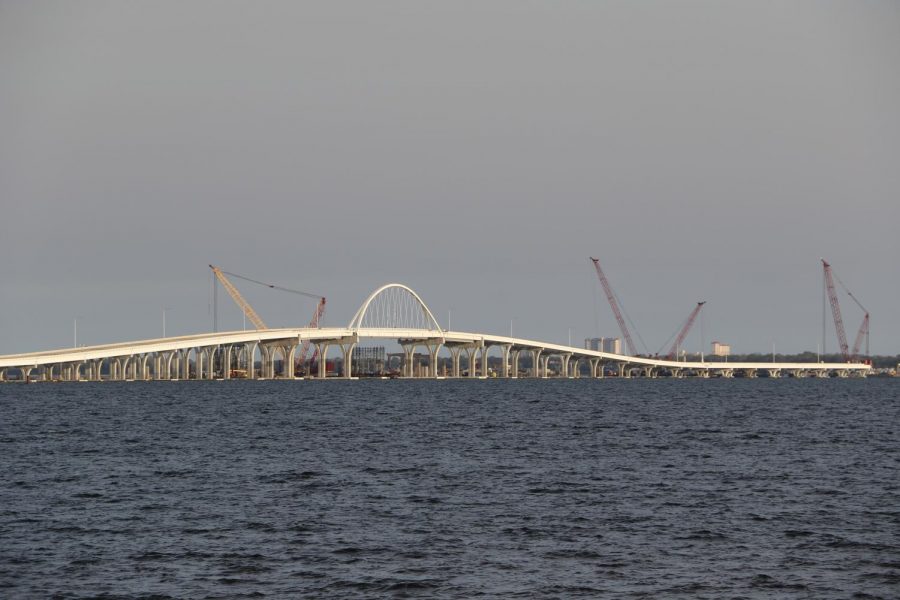 She hopes that with COVID vaccinations and the reopening of the Pensacola Bay bridge that the Gulf Breeze community will recoup in the coming months. 
The bridge outage isn't the only challenge that the community is facing.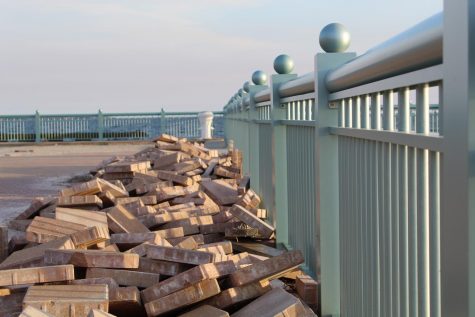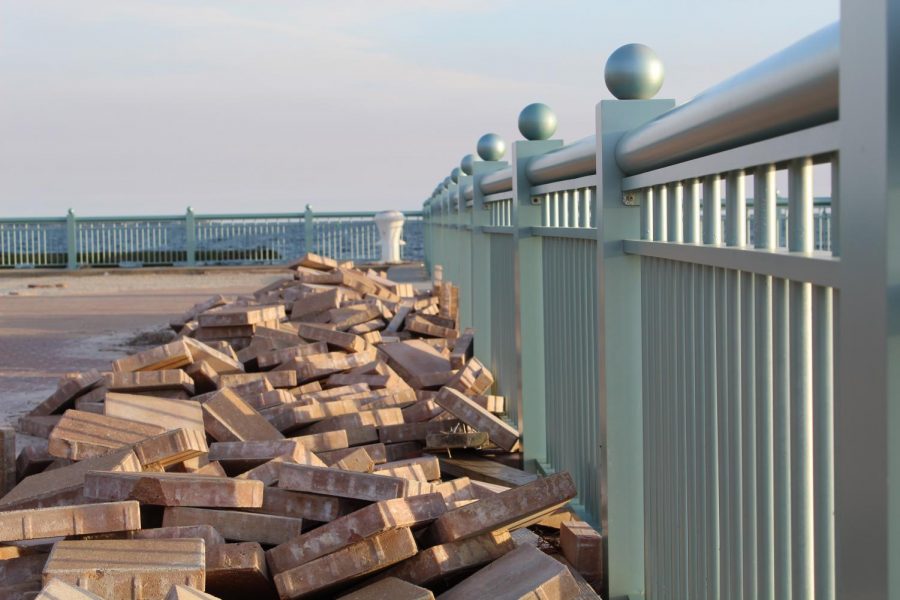 In downtown Pensacola, many waterfront areas sustained the worst damage, including Community Maritime Park, Bayview Park and Bruce Beach among others. 
Maritime Park is just one example of storm damages that are still awaiting repairs. The park, which is located just off the Pensacola Bay beside the Blue Wahoo stadium is cluttered with pavers, gate barriers and washed-out walking paths. 
At the park, locals maneuver around damaged sections of the park to enjoy the natural beauty and wildlife that the park has to offer. The park will not be officially opened to the public until repairs have been completed and it has been deemed safe.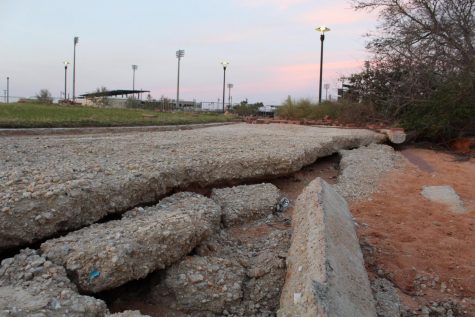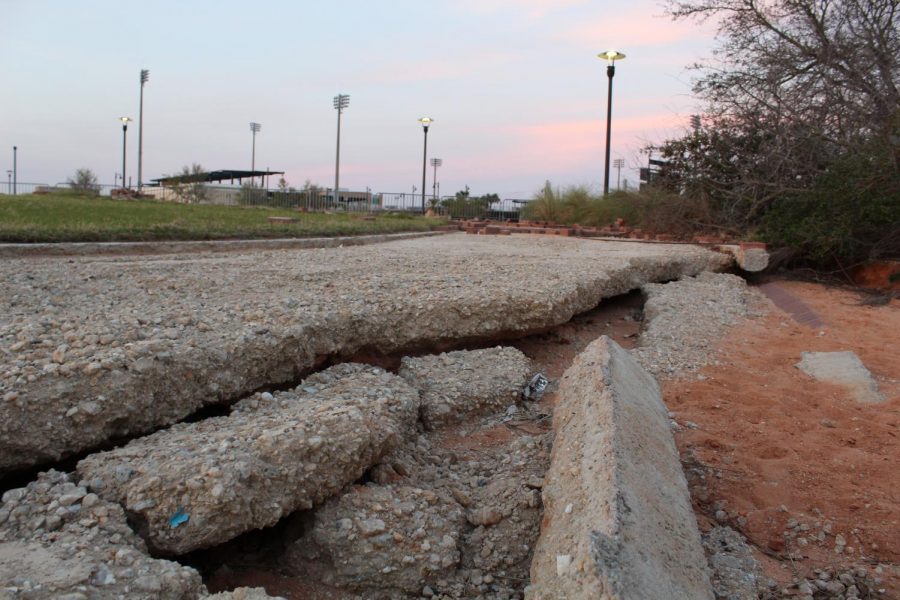 Waterfront properties such as Maritime Park aren't eligible for insurance but qualify for FEMA assistance. Once FEMA assesses and approves the damages the process to complete the repairs relies on FEMA's timeline, but the city is working to complete repairs as quickly as possible. 
While these repairs will be completed in time, other significant storm losses will take years to restore.
"We lost approximately 400 trees during Hurricane Sally, including some heritage trees that really beautify our community," city of Pensacola spokesperson, Kaycee Lagarde said. 
A plan to replant trees across all 93 city parks is already in place and will continue into early 2022, but it will take several years to reach the size and beauty of the trees that once stood in their place. 
Community members are running into their own set of challenges as they work to recover from Sally. 
Blue tarps anchored to rooftops are still commonly seen across Northwest Florida as homeowners, businesses and churches wait for roofing companies to obtain more materials. 
Jeff McKee serves as the pastor of Victory Assembly of God, a church located in north Escambia county. 
McKee recalls his experience during Hurricane Sally and explains the challenges he and the church are facing in efforts to start repairs. 
Those waiting for repairs aren't the only ones continuing to be impacted by the need for supplies.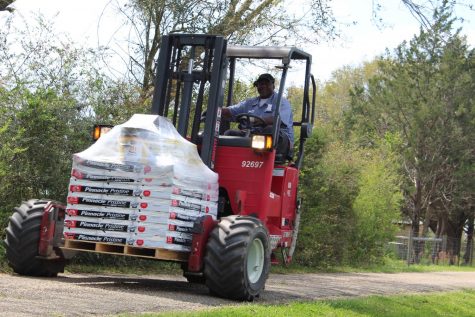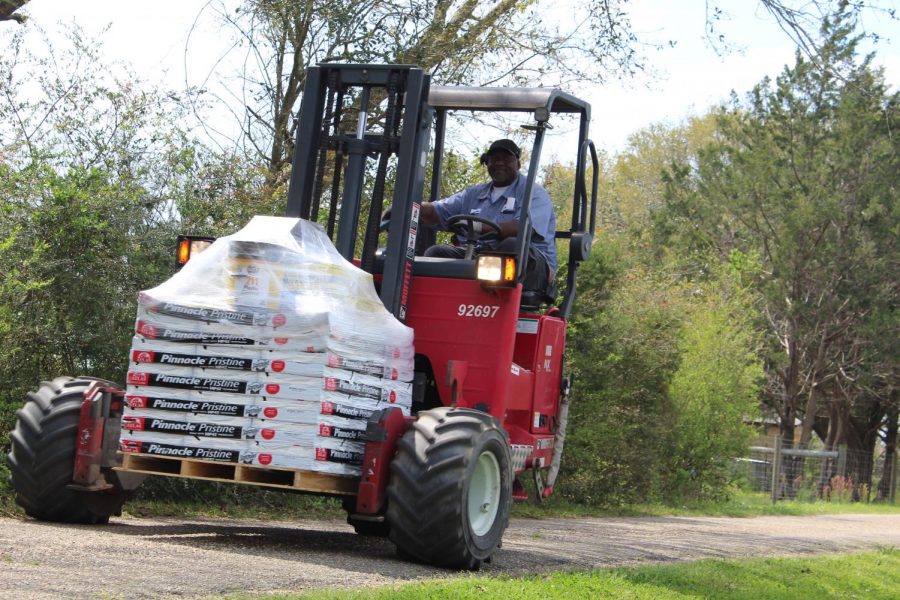 ABC Supplies has been extremely busy since the storm which has led to employees working long hours. "The demand has been crazy," James Leverette from ABC Supply said.
Contractors across the Gulf Coast are still working to provide repairs to homeowners in Florida and Alabama. New roofs and water damages repairs are continuing to be seen daily throughout neighborhoods. 
This storm did not come to play.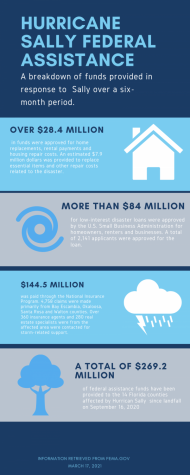 Hurricane Sally hovered over the Gulf Coast for what to some felt like an eternity. Sally made landfall early on the morning of September 16, 2020, as a category two storm, exactly 16 years after the category three Hurricane Ivan which also struck the Florida panhandle. 
Sally was a slow-moving storm when it hit the coast of Florida and Alabama, going as slow as 2mph at points. dumped an estimated 30 inches of rain in Pensacola, causing streetways to become rivers. Wind gusts reached approximately 103mph. 
By that evening, more than 500,000 customers across Florida and Alabama were in the dark without power. Powerlines that weren't taken down by the storm itself were knocked out from falling trees and other debris.
 For many, power wasn't fully restored until the week after the initial landfall. 
Some areas of the Florida panhandle were recommended to boil their water until repairs could be made. 
In Escambia County, 377 people were rescued from flooded areas. Sally claimed at least two lives as it moved across Florida and Alabama coasts. 
It took three months for clean-up crews to get all of the major debris off the streets, making their final rounds in the first week of December. By the end of the clean-up efforts, contractors had collected enough debris to fill about 88% of the New Orleans Superdome. 
Many downed trees can still be spotted across the panhandle on the sides of roads and in the yards of locals, serving as a reminder of the long-lasting impact that the 2020 hurricane season has had on the Florida panhandle.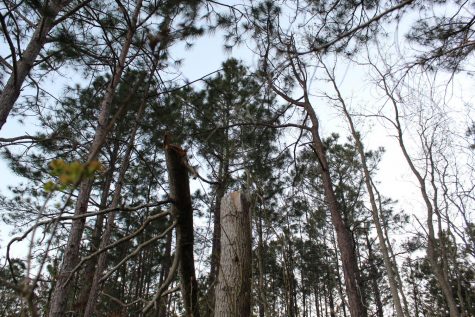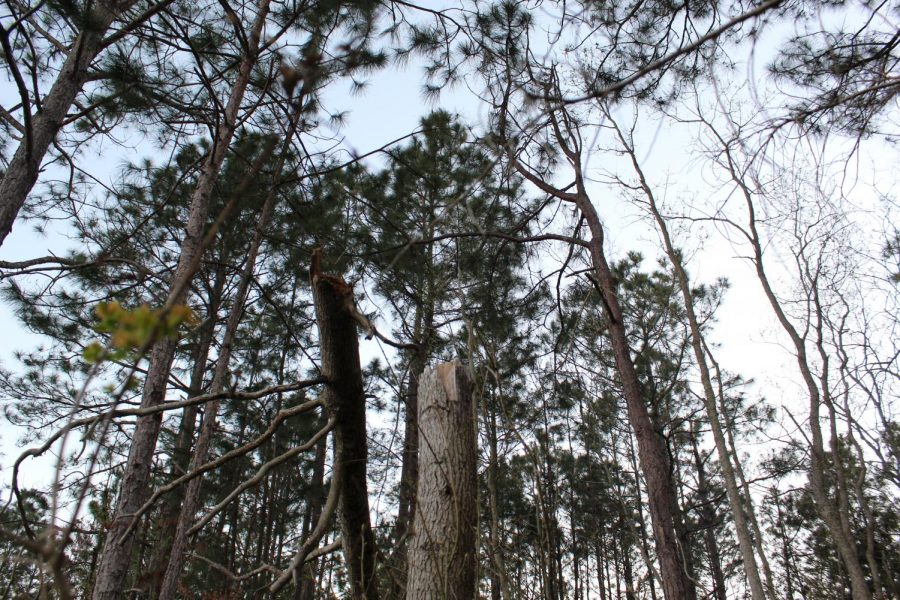 Hurricane Sally may have made landfall six months ago, but the communities that experienced this natural disaster will be feeling the ripple effects of its wrath for months to come. 
"We know that many of our residents are still recovering from Hurricane Sally, and for some, the recovery will continue for years to come," Lagarde said, "but this storm also showed the resilience of Pensacola and the strong sense of community we all share."
About the Writer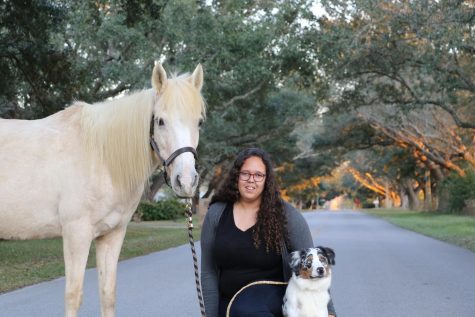 Lexi Miller
Lexi Miller is a third-year UWF transfer student from Molino, Florida. She is studying for a bachelor's degree in communications and a minor in Spanish....