UWF Homecoming Presents: ARGO FEST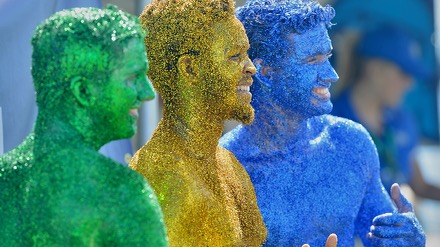 The time is here Argos! 
On Wednesday March 3rd, UWF Homecoming posted their official announcement for Argo Fest to their Instagram. This announcement shared all the exciting events they have planned for the week and confirmed that some events would be in-person!
Argo Fest will take place March 15th-20th and the events are as follows: Monday March 15th Transform Fest, Tuesday March 16th Win It! Fest and Game Fest, Wednesday March 17th Food Truck Fest, Thursday March 18th Comedy Fest, Friday March 19th Music Fest and Giving Fest, March 20th Dance Fest, and throughout the events the Golden Fleece Challenge scavenger hunt will be going on all week. 
Argo Fest will feature the first in-person events held by a student organization in the last year due to COVID-19. The Homecoming Board has spent this time working hard to implement a decent mixture of virtual and in-person events for Argo Fest, allowing students the choice to participate where they feel most comfortable. 
Homecoming Director, Tommy Judd, is excited to be a part of the organization that gets to give that desired opportunity of in-person events back to our students. 
"Homecoming is excited to finally present Argo Fest," Judd said. "Since spring break was canceled the board and I have been trying to put together something enjoyable in its place. I think we did a really great job on the events and we are ready to share them with everyone." 
After a rough year the Homecoming board wanted to incorporate the community as much as possible. Our beloved Blue Wahoos stadium, neighboring student apartment complexes, and at least a dozen food trucks from across Pensacola all play a huge part in events, such as Comedy Fest and Food Truck Fest. 
Many of our own UWF organizations have also stepped up to the plate to provide students with numerous chances to win some awesome prizes during Game Fest on Tuesday March 17th. Game Fest is an all day, virtual event hosted through social media that will consist of games that individual students and GFC teams can participate in for different prizes and UWF gear.
If you aren't a big fan of games, swing on over to the Homecoming office that same day to participate in Win It! Fest. Spin the prize wheel and automatically win some of Homecoming's new Argo Fest promotional items. The Homecoming office is located on the second floor of the commons across from the Student Involvement office. 
Then, end the week with sample tracks from secret UWF musicians during Music Fest and watch as Homecoming royalty is appointed during Dance Marathon for Dance Fest!
"Argo Fest has so many different kinds of events throughout the week," Kit Lamungkun, Homecoming's Promotions Director, said. "Our goal was to be inclusive and give not only our students but our community a good time as well."