UWF recognizes community trailblazers
The University of West Florida teamed up with Epps Christain Center to recognize leaders who are striving to make impacts on the local community Feb. 18. 
The Trailblazer Awards, which have previously been held as a live event, was held live virtually through the UWF Office of Equity and Diversity Facebook page. 
"Today we pause to pay tribute and celebrate those who do their part to making this community better than they found it," coordinator Donte Sheppard said. 
Eight community members were recognized in the fifth annual Trailblazer Awards: 
Pastor Reginald Benjamin, Helping Hand Award 
Bishop Charles E. Young, Faith and Service Award 
Brigette Brooks, Community Service Award 
Dr. Laura Dortch Elder, Education Leadership Award
Fannie Finkley, Servant Leader Award
Vernon Watson, Community Voice Award 
Dr. Vanessa Phillips, Alumni Trailblazer Award 
Dianne Krumel, Trailblazer Award
Dianne Krumel, who received the Trailblazer Award is a UWF alumna who has been trailblazing change in Escambia county for years. She works tirelessly to improve the lives of many through food collections and distribution as well as efforts to protect Pensacola beaches. 
She uses her voice at public town hall and county commission meetings to bring awareness to the important needs in the community. "She has been the voice for the voiceless for years," Sheppard said. "She's committed to improving the lives of people in Escambia County." 
 To learn more information on the UWF Office of Equity and Diversity visit: uwf.edu/inclusion
For more information on Epps Christain Center visit eppschristaincenter.org 
About the Writer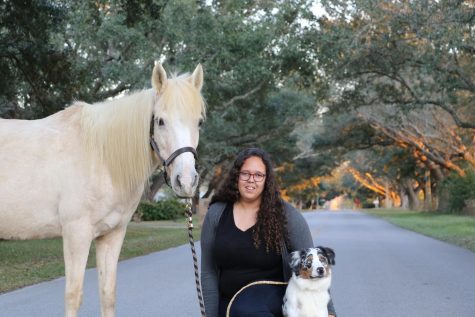 Lexi Miller
Lexi Miller is a third-year UWF transfer student from Molino, Florida. She is studying for a bachelor's degree in communications and a minor in Spanish....